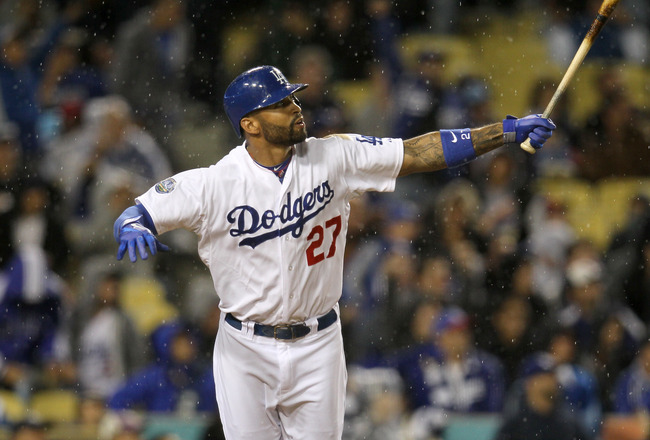 As much as the post season series have gotten very interesting and quite entertaining, for Mets fans it's just another reason to ball up in a corner and cry out "WHY NOT US!!!!!!!!"
It seems that ownership feels the same way and really any business owner with half a brain would see it that you can't put out an inferior product year after year and expect customers to buy it. Mets fans have endured five straight losing seasons and this year they've shown the Mets owners they won't pay for their product by staying away from Citi Field and they also are bypassing SNY on their 756 channel cable/satellite TV system.   So when Jeff Wilpon comes out and says there's pressure on the organization to put a winning team on the field, it's good to see he's stopped hitting the snooze button on his baseball alarm clock.
The Mets cannot have another losing season in 2014 if they want to stay relevant on the NYC sports scene. Unless they are inducting a franchise icon (who's left?) into their Hall of Fame, Citi Field has not been an entertainment destination the last few summers, but with a few moves and a show of good faith to the loyal Mets fan base, Citi Field could become a popular summer resort.
Sandy Alderson needs to call the Wilpon's bluff as they talk the talk but do they have the stones (and the cash) to walk the walk? Wilpon claims the Mets have the wherewithal to add a $100M player but is there a player in baseball today who is worth $100m? Clayton Kershaw? YES! Mike Trout? OH HELL YES! A healthy Matt Harvey? YES! YES! YES! But what about the big ticket players already under contract? Are any of them worth the pursuit?
The one player of that financial magnitude that intrigues me is Matt Kemp.  Kemp has been plagued by injuries this season and a slow healing ankle sprain is keeping him out of the Dodgers post season run but when healthy, Kemp is the player the Mets desperately need to assist in turning around the team's losing frown. His combination of power and speed plus his outfield defense would be the big ticket acquisition that would make baseball stand up and notice that the Mets are back in business.
Just what would it take for the Mets to add Matt Kemp to the roster? The Dodgers have four players counting Kemp making $20m+ a year. Adrian Gonzalez, Carl Crawford, Zack Greinke are all on long term deals worth staggering amounts of money. Even with the cascade of cash that Dodger ownership has, even they have to conserve somewhere. When asked about pursuing Robinson Cano this offseason, Magic Johnson noted that the club is saving up for mega deal they will have to give Clayton Kershaw soon. Kershaw has one more year left of arbitration eligibility but the Dodgers would love to wrap him up in a long term deal. What would that deal look like? Well, figure that Greinke will be making $128M over the next five seasons (average of a little over $25 mil a season) does Kershaw get a 7yr/$210 deal?
I have no idea if the Dodgers would deal Kemp or if the Mets could obtain his services without depleting the now fruitful farm system but it is worth making an attempt.   
Kemp has six years left and $128M on his deal and is now part of a crowded outfield of Crawford, Yasiel Puig and Andre Ethier. Crawford and Ethier are not moveable parts and Puig will be working relatively cheap for the next four seasons combined at $25M. So moving Kemp may be the move the Dodgers want/have to make.
Leave a comment