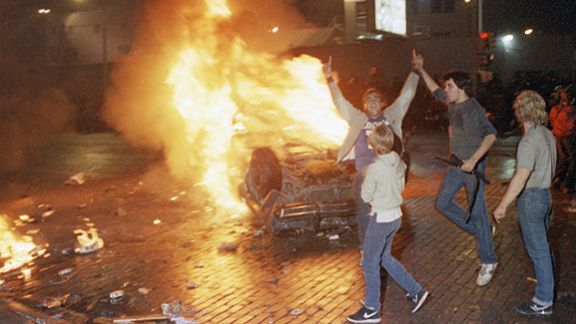 Seems the only disappointment in Philadelphia last night was the fact the city greased the light poles and stepped up the police presence on the streets that hurt Phuck Phace fans from celebrating "Burn Our City Down Night" after the Cheesesteakers Series win over the Hollywood Bums.
 
Tonight on PRO BASEBALL CENTRAL I will be joined by Bill Bear of Crashburn Alley and we will discuss the NLCS victory and the World Series. Join us at 9PM EDT for the live broadcast. If you can't listen live then check us out on our podcast at PBC or right here at Kranepool Society or download it on iTunes.
 
I'm a bit pressed for time this morning but while prowling Baseball Reference, two players jumped out to me that the Mets should have on their radar. Ryan Rayburn and Marcus Thames of the Tigers. Rayburn plays both LF and 1B so a platoon with Daniel Murphy could be a low cost move that would pay a big dividend and Thames is strong bench player as an outfielder and right handed bat off the bench. Both have some power and shouldn't be to costly to pry away from Detroit.
Leave a comment